how to get started
Few Simple Steps
for Successful Business
01
Requirement Gathering
This is the first phase where we took every information in written format. To get clear idea about the requirement.

02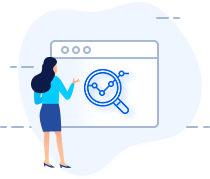 Design
Design is an essential phase that should be conducted under expert's guidance. We make awesome designs for our prestigious clients and it is our first priority to provide them full satisfaction.
03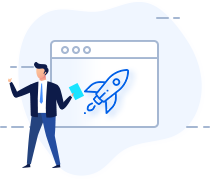 Result
Ready to launch ! Once the development is over, it will be launched in its official place, where you desired.
Build your small business
Dominate Your Competition with
Crusader Works
Assess
We will conduct a comprehensive audit of your social media and digital presence.
 
Strategise
We will craft impactful, innovative and goal-driven social media campaigns for you. 
 
Implement
We will run highly optimized campaigns tailored for you that will help you generate maximum traction.
At Crusader Works, we design and develop e-commerce websites using the latest technology. Our team of experienced website developers ensure that the online storefront is designed to provide your customers with great shopping experience.
We build apps for all platforms and operating systems. Our apps are optimized for engagement, retention and revenue enhancement. 95% of the people use their mobile to order or to enquire about any service. So, the app plays an important role to grab the attention and make your client engage to it.
Android App Development
IOS App Development
Backend Development 
What is SEO Optimization?
Search Engine Marketing enhances the online presence of business with the use of paid advertising tools. A large number of users can be directed to your website with the help of paid advertising this increasing traffic, leads and conversions. SEM techniques have used by most companies for many years now and is still considered the most important marketing strategy for most business.
At their core, keywords are one of — if not the most — single important component of a successful SEO campaign. Keywords refer to the words typed into a search box – be it on Google, Bing, or Yahoo. However, there is much more to keywords than just that.
The keywords typed into a search box reveal certain details about customers and how they go about searching for things. Knowing this, it's important to target keywords that mimic your customer's minds and search tendencies.
Step 01
Gather the information:
First, we discuss the project to understand your business needs, objectives and basic requirements. Then we follow that up with extensive research in your niche and make a plan to convert that into reality.
Step 02
Find the solution & Get Result:
We don't settle for off-the-shelf solutions. Our approach and recommendations are highly customized that will generate long-term benefits for you.
choose your plan
Flexible Pricing Plans
We have experience working with large and small businesses and are ready to
develop a targeted strategy and plan that's just right for you.
Standard
INR 5999
Silver Plan
1-3 Page Web Design
Design Customization
Content Upload
Responsive Design
3 Revisions
Choose Plan
Economy

INR 11,999
Gold Plan
4-10 Page Web Design
Design Customization
Content Upload
Mobile Friendly
5 Revisions
Payment Gateway Integration
Choose Plan
Executive

INR 17,999
Platinum Plan
E-Commerce + Custom + Blog
Unlimited Products
Coupon Codes
8 Revisions
Payment Gateway Integration
Live Chat
Easy Admin Panel
Technical Support
Choose Plan